Welcome!
"A fascinating account"
NEWSWEEK
Winner of The South Carolina
Center for the Book
AWARD FOR WRITING
Finalist for the Marfield Prize
NATIONAL AWARD
FOR ARTS WRITING

My book, Carolina Clay, published by W. W. Norton, is the story of one of the most intriguing figures in Southern history. He was an enslaved Black potter, who made extraordinary vessels during the middle decades of the 19th century. Though forbidden by state law to learn to write, he inscribed original poems on his jars and signed them with the name, "Dave." Today, he is also called "David Drake," the name he adopted after the abolition of slavery.

His surviving jars began to be appreciated by collectors several decades ago, but until recent years little was known about his life. In a disturbing discovery I learned that he had been enslaved by my Southern ancestors. I moved from Manhattan to the small town of Edgefield, South Carolina, where these family members had established the first area potteries. Building on the pioneering scholarship of earlier researchers such as Cinda Baldwin, Jill Beute Koverman, Steve and Terry Ferrell, I studied each of his poems for biographical clues, which I wove together with local records and family letters to reveal the moving chronicle of his life.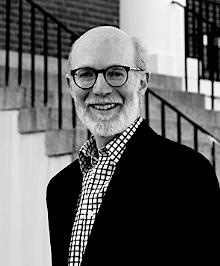 As you explore this site, you'll discover more about David Drake, his poems, and his pottery—a story of creative triumph in the midst of oppression.

Leonard Todd

Photograph of the author by Tricia Glenn.